Showcase
Glutto
We helped Glutto design and attract readers to Glutto Digest, a unique and trendy food blog that has been featured in major publications like The Washington Post, USA Today, Fox News and more!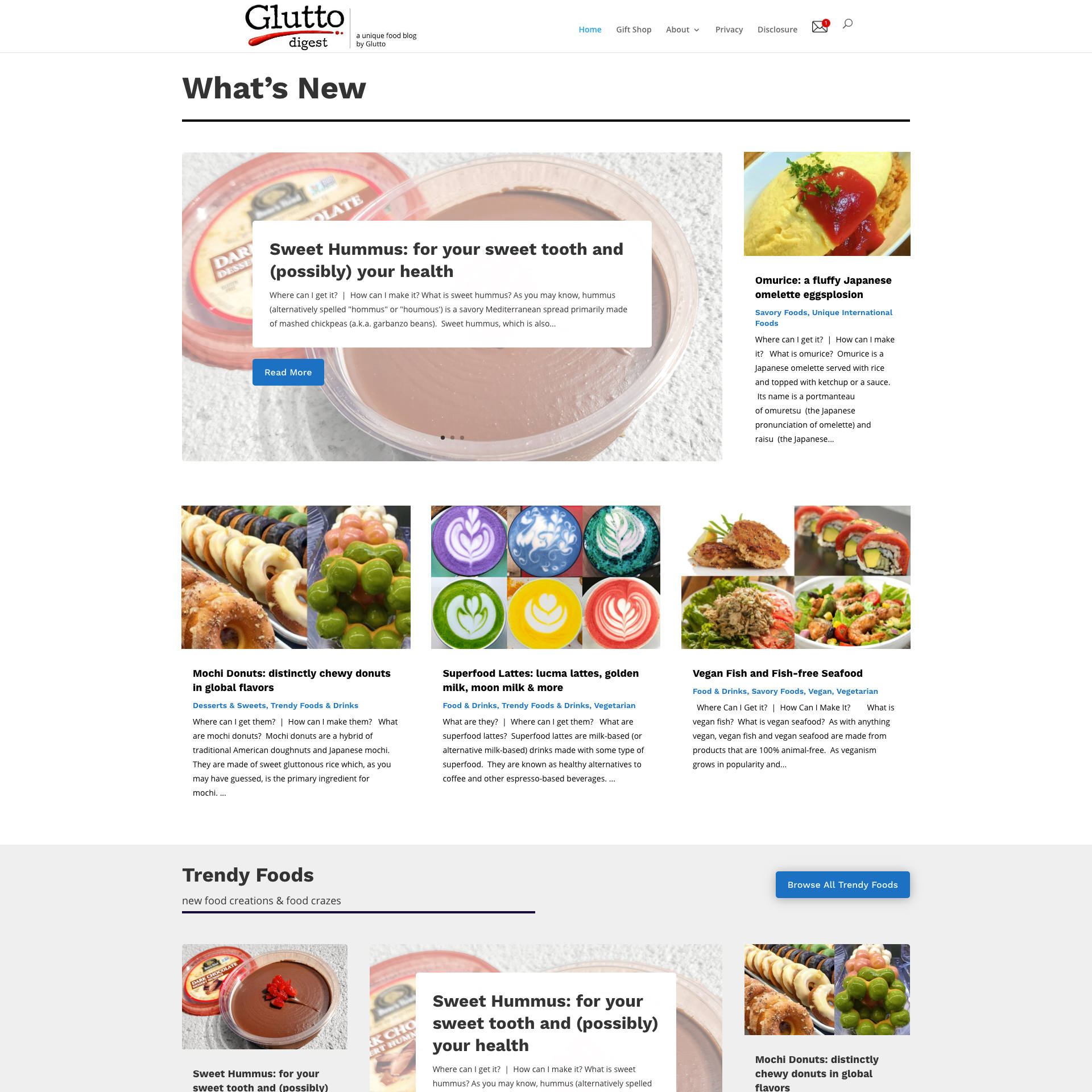 How We Helped Foodies Feed Their Need
Strategy
Glutto was able to identify their audience and built a content strategy.
Design
Glutto's blog design helps their visitors discover new and interesting foods.
SEO
Glutto is optimized to load quickly and be found easily through search engines.
Website Hosting
Glutto is hosted with performance and security in mind, utilizing CDNs for fast content delivery.
Analytics
Analytics and reporting helps Glutto track their marketing progress and keyword rankings.
Monetization
Glutto was able to discover new monetization opportunities and make connections with advertisers.
You will love working with Frank. Our team has been fortunate enough to collaborate with him on multiple development projects. Frank has always thought outside the box on ways to innovate across platforms to maximize customer engagement. His attention to building an amazing customer relationship gave us an invaluable foundation of trust working together.
Frank takes a personal approach to each project that gives us insights into learning what we didn't know or hadn't thought of before. A developer that effectively communicates is so important to us and we're grateful to have the opportunity to work with his company.
Get Found. Get Leads.
People are searching the web right now for a company like yours. Will they find YOU or one of your competitors?
Consumers today are connected to the web 24/7 and adults now spend upwards of 6 hours per day consuming digital media. How do you turn these online consumers into paying customers? By developing an online marketing strategy that turns your website into your around-the-clock salesperson.
Let's Work Together
We thrive on our relationships and personalized service. Connect with us for a 30-minute consultation to discover the ways F2 Web Services can help your online or local business grow.